Focus on Loans
We want to help your business reach every goal. With a Business Loan from Focus Bank, you'll get more than just a great rate - you'll get all of our experience in your corner.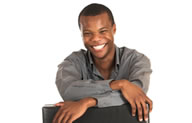 No matter what your business needs, we have great rates, flexible terms, and experienced lenders to help you achieve your goals.

If you want to create your own dream home, we can help with loans for both residential and commercial properties.

We are proud to offer a complete line of agriculture-specific loans including equipment, production, and real estate.