Focus Online
Get your banking done without having to leave your office. Our Online Services can help free up your time so you can concentrate on running your business even better.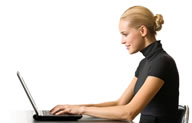 An innovative service designed for today's fast-paced business that allows you to take control of your finances.

This solution enables businesses to electronically process their deposits without leaving their office.