Hometown Home Equity Line of Credit
This flexible line of credit is an easy way to get the money you need to cover almost any expense. It is secured by your home, and you can withdraw cash by simply writing a check. You replenish your line of credit as you make monthly payments, so it will be available again when you need it.
Go ahead and pay off those high rate credit cards, or go on that vacation you have been dreaming of. Focus Bank is here to help!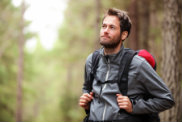 Summary

Use your home's equity to fund almost any need
Competitive variable interest rate
Only pay interest on what you use
Re-use as needed without re-applying
Interest is typically tax deductible*




*Consult a tax advisor.