Visa Platinum Credit Card
Through TCM, Bank, N.A., we are proud to offer our customers the opportunity to apply for a Visa® Platinum Credit Card. Use it to pay for goods and services at thousands of locations worldwide, and earn points toward great rewards with every purchase!
Plus, their card has multiple layers of cardholder protection to give you an extraordinary level of security. Not to mention extra benefits like travel insurance, online account management, and identity theft assistance.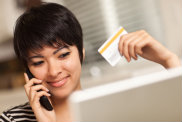 Summary

Use at thousands of locations worldwide
No annual fee
Earn points with every purchase to redeem
A variety of security programs and benefits
Personalized service from people you trust




Questions? Find answers to our frequently asked questions. Applications for existing bank customers are available at your local branch, or you may submit an online application through our secure online banking.

For more information about debit/credit/prepaid and gift card rules, go to http://knowyourcard.org/