Fresh Start Checking
This checking account is designed for individuals who may have had banking challenges in the past. Fresh Start Checking allows you to re-establish yourself in the financial world with a great checking account for a low monthly fee.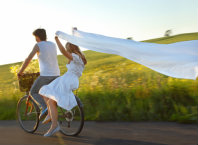 Summary

Only $50 Opening Deposit

No Minimum Balance

$7.95 monthly fee

$5.95 monthly fee if you enroll for eStatements

Free 24-Hour Mobile Banking

Free Online Banking

Free Image Statement

Free Direct Deposit/Automatic Drafts

Checks available for purchase

Free ATM/Debit Card

Ability to withdraw cash from checking/savings account

Obtain cash from your checking/savings accounts during non-banking hours

No fee charged when used at a Focus Bank ATM machine

Daily withdraw limit of $400 cash withdrawal, $900 Point of Sale

More Information

All customers applying for a Fresh Start Checking account must have repaid any balances owed to FOCUS Bank before account will be opened. Any Fresh Start Account with a negative balance for 60 days, will be closed. All insufficient items will be returned and fees may be assessed.