Individual Retirement Accounts (IRAs)
It's never too early to start planning for the future. Invest in an IRA today! We offer Traditional, CESA, and SEP IRAs with competitive rates, all providing tax-sheltered savings*.
Ask your Focus Bank representatives for more information and consult your tax advisor to choose the best option for you. Start securing your retirement today.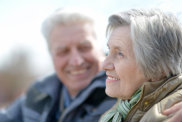 Summary

Tax-advantaged retirement savings*
Competitive dividends above standard savings
Choose Traditional, CESA or SEP options
No setup fees
No monthly or annual maintenance fees
Federally insured by FDIC up to $250,000
$5,500 maximum annual contribution
Additional $1,000 "catch-up" contribution allowed for ages 50+
$1,000 minimum deposit to open




*Subject to some minimal conditions. Consult a tax advisor.