MAXsavers
MAXsavers and MAXimum Free Checking work together to help you save more automatically.
Here's how it works: each month you qualify, the 1.51% APY* from your MAXimum Free Checking account and nationwide ATM fee refunds** (up to $25 per monthly qualification cycle) automatically feed your MAXsavers account. Plus earn 0.40% APY* on balances of $0.01 - $50,000 in your MAXsavers account.
There are no minimum balance requirements and free Online Banking.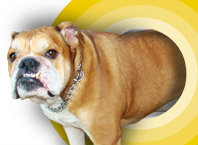 Summary

1.51% APY* from MAXimum Free Checking automatically deposited into MAXsavers

Nationwide ATM fee refunds** automatically deposited into MAXsavers

0.40% APY* interest on MAXSavers balances of $.01 - $50,000

0.20% APY* interest on MAXSavers balances over $50,000

Automatic Savings each month

Free 24-Hour Mobile Banking

Free Online Banking

Free Bill Pay

Free Image Statement

Free Direct Deposit/Automatic Drafts

Qualifications:

To receive the benefits of both accounts, just meet these 3 simple qualifications for MAXimum Free Checking during each monthly qualification cycle:

Have at least 10 debit card purchases post and clear (Note: ATM-processed transactions do not count towards qualifying debit card transactions.)

Access Online Banking

Receive e-Statements

Disclaimer:




Minimum to open MAXimum Free Checking account is $100 and $100 for MAXsavers. MAXimum Free Checking rate tiers are as follows: 1.51% APY applies to balances of $.01 - $25,000 and 0.51% APY applies to balances over $25,000 if qualifications are met during the monthly qualification cycle. 0.10% APY applies to all balances if qualifications are not met. All balances will earn 1.51% APY - 0.51% APY if qualifications are met. The Annual Percentage Yield (APY) disclosed on the MAXimum Free Checking accounts assumes that interest earned in the MAXimum Free Checking account compounds. However, by choosing to have the MAXsavers linked to MAXimum Free Checking, you understand that the interest earned in your MAXimum Free Checking account is automatically transferred into your MAXsavers account at the end of the statement cycle and therefore does not remain in your MAXimum Free Checking account and does not compound. Additionally, you understand that the interest amount earned in the MAXsavers account may be less than the interest amount earned in the MAXimum Free Checking account. The interest from the MAXimum Free Checking account transfers to the MAXsavers account, whether the qualifications are met or not. Interest is credited on the first business day of the following earnings period. Accrual of interest on non-cash deposits – Interest begins to accrue on the first business day after the banking day you deposit non-cash items (for example, checks). If you close your account before interest is credited, you will forfeit the interest.

Qualifying transactions must post and clear to the MAXimum Free Checking account during the monthly qualification cycle. Transactions may take one or more banking days from the date the transaction was made to post to an account. ATM-processed transactions do not count towards qualifying debit card transactions. Intra‐bank transfers do not count as qualifying transactions. MAXsavers rate tiers are as follows: 0.40% APY applies to balances of $.01 - $50,000 and 0.20% APY applies to balances over $50,000 if qualifications are met during the monthly qualification cycle on the MAXimum Free Checking account. 0.10% APY applies to all balances if qualifications are not met on the MAXimum Free Checking. All balances will earn 0.40% APY - 0.20% APY if qualifications are met on the MAXimum Free Checking.




*Annual Percentage Yield (APY) accurate as of July 1, 2013. Rates may change after the account is opened. Fees may reduce earnings. **ATM Fee reimbursements (MAXimum Free Checking account only) up to $25 provided only if qualifications are met within the monthly qualification cycle.




Qualification Dates

MAXimum FREE Checking, MAXtunes and MAXsavers Key Dates

The following are the deadline dates for completing your qualifications to earn rewards for MAXimum FREE Checking, MAXtunes and MAXsavers for 2013. We will update these dates periodically to keep you informed.

| 2013 Month Qualifications | Completion Date* | Cycle Date |
| --- | --- | --- |
| January | 01/08/2013* | 01/09/2013 |
| February | 02/12/2013* | 02/13/2013 |
| March | 03/12/2013* | 03/13/2013 |
| April | 04/09/2013* | 04/10/2013 |
| May | 05/07/2013* | 05/08/2013 |
| June | 06/11/2013* | 06/12/2013 |
| July | 07/09/2013* | 07/10/2013 |
| August | 08/13/2013* | 08/14/2013 |
| September | 09/10/2013* | 09/11/2013 |
| October | 10/08/2013* | 10/09/2013 |
| November | 11/12/2013* | 11/13/2013 |
| December | 12/10/2013* | 12/11/2013 |