SOS Statement Savings Account
This account provides a secure and easy way to build a nest egg. We make it easy to open with a low deposit, and set limits and low fees to help you resist impulsive withdrawals so you can really save! Open this account today and watch your savings multiply.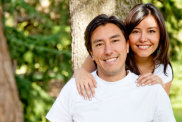 Summary

Earns competitive interest
$25 opening deposit
$100 Minimum daily balance must be maintained in order to earn disclosed APY
Free online banking
Free mobile banking
Free eStatements
Limited to 2 withdrawals per month*
Avoid a $2 monthly service charge by maintaining your balance above $250

$1 service charge per withdrawal over 2 will apply.