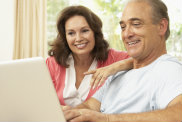 Customer Service Center
Security Link 24-Hour Telephone Banking Service
Access your current account information 24/7 from your mobile phone, business landline, or the privacy of your own home. In addition to obtaining balance information, transferring funds, and checking ATM transactions, you can also access the beneficial loan features of Security Link. Simply call (573) 683-7070 or toll free (877) 460-3246.
Lost or Stolen Cards
REPORT LOSS OR THEFT OF YOUR CARD(S) IMMEDIATELY by calling us at 800-464-3150 during business hours, Monday to Friday, 8:00 AM – 5:00 PM.
After hours and on holidays, please call 800-523-4175.
Reorder Checks
You can reorder your Focus Bank checks here.
Routing Number
The routing number of Focus Bank is 081517732.
Direct Deposit
It's the fast, worry-free way to deposit your paycheck, pension, social security, or other recurring deposits. Direct deposit will make your recurring deposits electronically to your checking, savings, or money market account automatically. Qualifying deposits include salary, pension, Social Security and Supplemental Security Income (SSI) benefits and other regular monthly income. Ask your FOCUS representative about this convenient free service.
Teller Services
Cashiers checks

Money orders

Wire Transfers