Online Banking & Bill Pay
Online banking is one of the fastest, most convenient ways to access your FOCUS Bank accounts, view balances, and transfer funds. Use your Access ID and password to perform banking transactions online, whenever and wherever you want, from any computer with internet access.
Plus, you can sign up for bill pay to make sure all your bills are paid on time, easily, and quickly!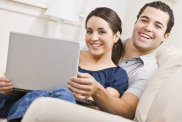 Summary

Get access to your accounts anytime, any day
Check balances and transfer funds
Enroll for & set-up external transfers*
Get up-to-date account information
Pay bills quicker and more securely
Save money on postage stamps
Set up advance or recurring payments
Password protected for security
Help deter identity theft and fraud

Watch this video to learn more about Bill Pay.




Ready to enroll? Here are some handy instructions.




External Transfers

External transfers provide customers with the ability to quickly, easily and securely transfer funds between FOCUS Bank accounts and accounts held at other institutions.
To apply for this service, please complete the external transfer agreement located within online banking under transfers.
For more information, contact our customer service department at 1-800-464-3150. Subject to approval. Terms and conditions as well as fees may apply.

Popmoney

Send, request and receive money with just about anyone online or through your mobile device.
To enroll, log-in to online banking and click the Bill Pay link. If you are not a bill pay subscriber, you must enroll to access popmoney.
Set-up your contacts and send money quickly and securely through an email or text message.
Terms and conditions as well as fees may apply.